We are so excited to announce that Storyals have teamed up with Danish company ELEARNINGFORCE to enhance the Office 365 onboarding and continuous productivity training for companies around the world. As part of this new partnership agreement, Storyals' engaging content on Office 365 will be included in ELEARNINGFORCE's popular Learning Management System – LMS365. Customers who invest in LMS365 will be given the option to have the course catalog populated with Storyals' Office 365 courses on topics such as "Enhance Teamwork" using Teams, "Work smarter with documents" with OneDrive for Business and SharePoint, and an entire training plan "Inspire Office 365 productivity through story-based tutorials" including a full range of Storyals' Office 365 courses.
Why LMS365 and Storyals?
What are the benefits of this new partnership you might ask? There are many, by having Storyals and LMS365, organizations can:
1) Ensure all users get Office 365 training to boost their productivity
LMS365 is a learning management system fully integrated into the Office 365 environment. By having Storyals as part of the course catalog, organizations get immediate benefit from their LMS365 investment. This will ensure that all employees get a proper introduction to Office 365 and that they can see how effective use of Office 365 can lead to increased productivity.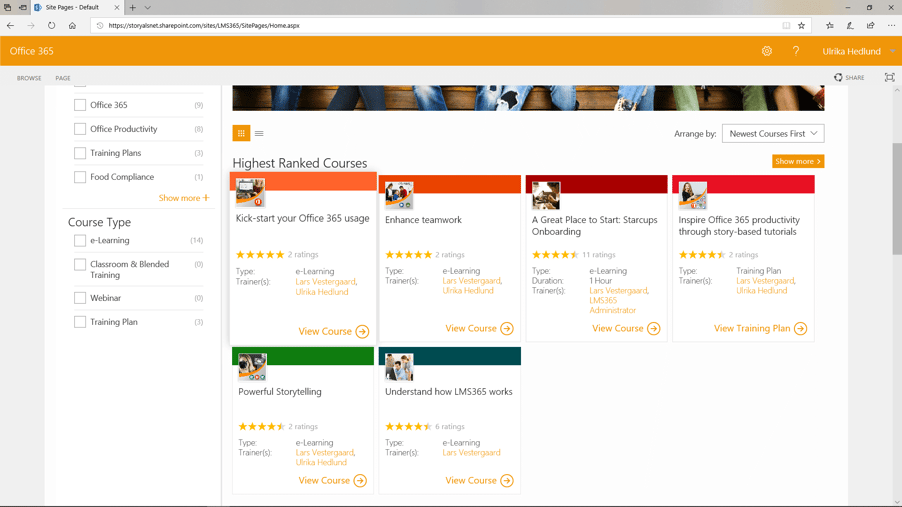 2) Provide employees with a modern training experience
LMS365 is a learning management system designed for today's modern workforce. Users can access their training through SharePoint, Teams or on the go through the LMS365 mobile app. This makes LMS365 a perfect match with Storyals since our videos are produced with the modern workforce in mind. Unlike traditional e-learning that many people find boring, our story-based tutorials have the objective to inspire, motivate and educate users, providing them with a positive learning experience.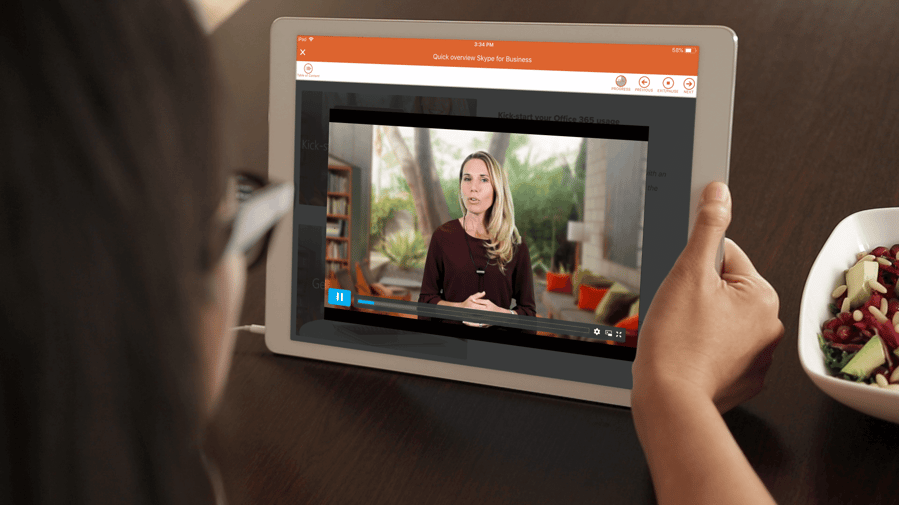 3) Give users easy access to training
With LMS365, users can easily access training in the LMS365 course catalog. In their training dashboard, they can see courses that have been assigned to them and track their progress. Users can also test their Office 365 knowledge and improve know-how with the quizzes included in each Storyals course. Once a course has been completed, the user will receive a snazzy certificate as a positive recognition of their efforts.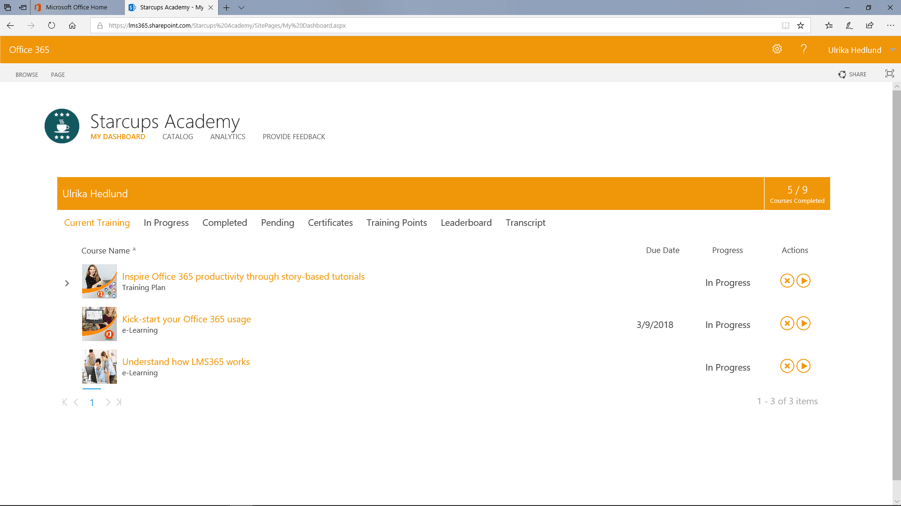 4) "Outsource" course updates
Office 365 is constantly evolving. Keeping course content on Office 365 up to date is a huge undertaking. By including Storyals' Office 365 courses in the LMS365 catalog, organizations don't have to worry about keeping the course content up to date. Since the content is distributed via the cloud and licensed through the LMS365 subscription, the content will be kept up to date by us – the Storyals team.
5) Get better training insights
With LMS365, organizations can get better insights into the training progress of their employees, including enrolment, completion status, course rating, etc.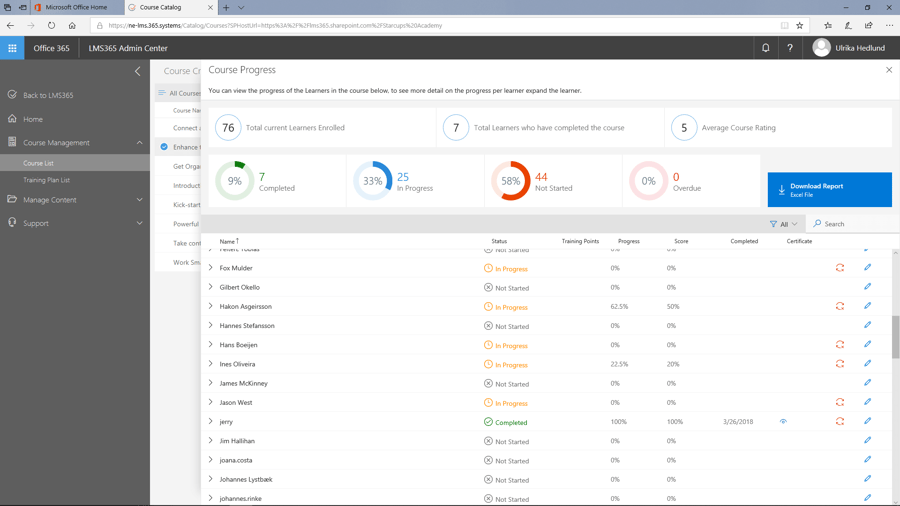 Top management can see employees' training progress, detailed reports and advanced analytics of learners in the whole organization via the built-in interactive Power BI dashboard. By having all this insightful data available, it's easier for organizations to see the uptake of the training and identify where additional efforts might be needed for a higher success rate.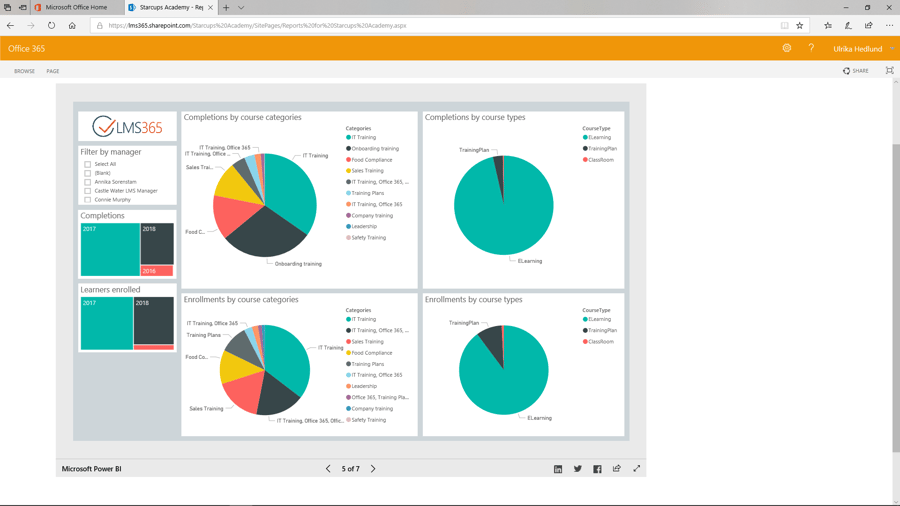 To learn more about this offer go to elearningforce.com/storyals or contact us at hello@storyals.com or the ELEARNINGFORCE sales team through the contact form on their website. Also, check out their blog post on Employee Training with Visual Storytelling.
We're so excited about this partnership which we believe will help organizations all over the world, no matter how big or small, take their employee training and Office 365 usage to the next level
– Ulrika Hedlund, Founder Storyals