Storyals is scaling up, to bring digital upskilling and story-based training to a wider audience world-wide. In January 2023, Storyals was one of the few companies selected into Newchip's global accelerator program.

The program is designed to provide founders with all the skills and tools needed to rapidly build and scale their companies. The accelerator program has helped over 2,500 founders from more than 50 countries and 250 cities raise over $2.2 billion in funding with an estimated portfolio of over $9 billion.

"Newchip evaluates a diverse number of companies across all industries from around the world, selecting a small percentage to join our accelerator," says Brian Lee, Head of Product at Newchip. "This strict selection process makes us an ideal partner for investors looking for promising start-ups. EdTech companies like Storyals can scale quickly with proper funding and guidance. We are excited for Storyals and believe they will do well at Newchip."
The need for digital upskilling in organizations around the world is massive and the EdTech industry is expected to grow annually by 16.5 % to $404 billion in 2025. A significant part of venture investments in the sector has been made into professional or corporate education and upskilling. The world is changing, and employees need new skills to keep their jobs or find better ones. In 2020, 48 % of investment deals belonged to the workforce education segment.
(Forbes 2022)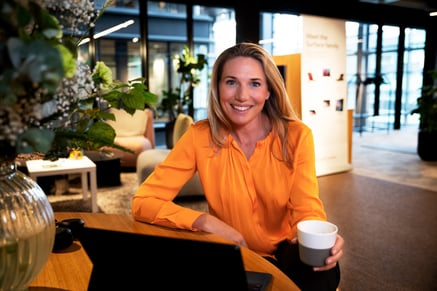 "We have been growing organically for years, and now is the time for us to scale up. Organizations are investing massively in subscription-based software for the workplace, and to get the return employees need to adopt new digital ways of working. This is where Storyals has a proven track record," says Storyals CEO and Founder Ulrika Hedlund.
"Our goal is to revolutionize corporate training on new digital ways of working. To inspire, motivate and educate users through video-based storytelling, highlighting benefits, best practices, and real-life use cases for modern work. By scaling up we will be able to provide our training products and services in more languages, and to more organizations around the world".
Contact us here for more info.