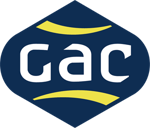 The GAC Group is one of the world's leading providers of shipping, logistics and marine services. Founded in 1956 in Kuwait, today the group has over 9,000 employees and 300 offices in 50 countries. About 5,000 GAC employees use Office 365 every day as a business-critical tool for the company. With this in mind, GAC decided to expand employee knowledge of the platform's applications and smart working methods.
The GAC Group has developed a strong E-learning culture through the GAC Corporate Academy, with all staff taking at least one E-learning course every year. GAC wanted to apply this philosophy to Office 365 training by using short videos to both educate employees in certain processes and increase the level of knowledge and stimulate the development of new ideas and a desire to learn more. GAC looked at several solutions from other suppliers but liked the fact that the Storyals format supports education through the medium of storytelling. GAC has long had its own LMS, Learning Management System, used for E-learning. A condition for the procurement of the service was that the company could use this system. Storyals delivered the service integrated into GAC's LMS, enabling the company could thus use its own platform to distribute the videos.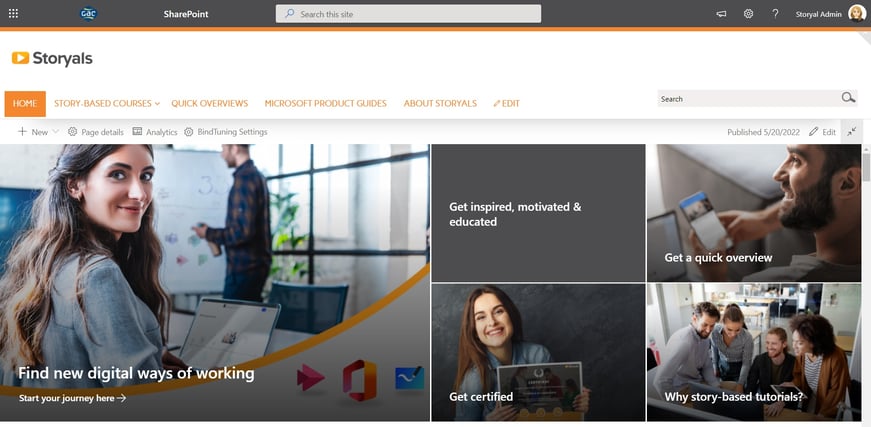 "The process was very smooth in terms of executing contracts, and everything is digital. Storyals took the time to understand exactly what we wanted and helped create the right learning flow," says Martin Wallgren, Chief Information Officer at GAC. The group chose the Storyals Lite solution and largely used the standard package. However, the company needed an additional video to cover data security. Storyals developed and produced this film in collaboration with Microsoft's security experts.

"It was seamless from concept to delivery of the video on data security. At an early stage, we received examples and drafts on which we could provide feedback. Storyals' strong relationship with Microsoft also had a very positive impact on the results," says Martin Wallgren.
After completing the course, GAC has noted a marked increase in the use of Microsoft 365 features.
"This makes us more efficient and better at collaborating with the aid of digital tools. We get increased security and an automatic backup of documents and files as we increase usage of the platform," says Martin Wallgren.
GAC's goal was to create awareness among employees and a desire to learn more about Microsoft 365. According to Martin Wallgren, that target has been achieved. Of the employees who completed the training, 96 % say they learned something new and can recommend the course to others.
In addition, GAC believes that in the long term, the staff will come up with more concrete suggestions for advanced courses, as they have now gained greater insight into the tools offered in Microsoft 365 and how they can be used.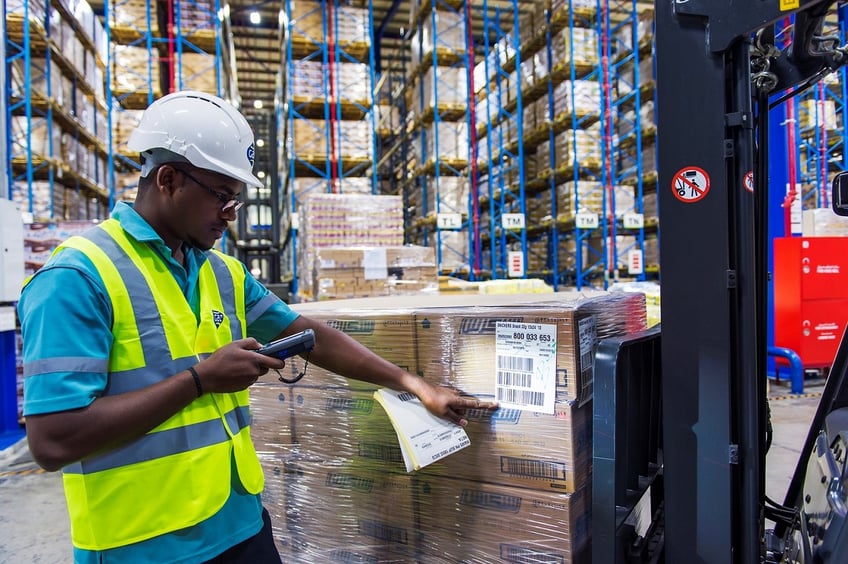 What do employees across the globe say about the learning?
"I'm glad GAC and colleagues are stepping towards the right direction. I've started using OneNote already and I'm hoping to apply a few things in Trinidad once work permits." – Managing Director, Trinidad
"Most of my team has completed this now, just a couple stragglers left. I must say this has been by far the most useful course on GAC Academy and I look forward to seeing more similar content." – Managing Director, Dubai
"Just wanted to say that the way Storyals has presented the course is great and yes, I gained some new learnings from the course. Thanks to the IT team for this initiative." – Business Manager, Kuwait
"Course complete and I have to say, very good! Whilst I've covered several subjects on Microsoft 365, there is always a trick or tip to be learnt. I'll be sure to actively promote the participation in the course." – GAC UK
"We work with Outlook on a daily basis, so the course definitely covered what we were looking for. Foremost with the lessons on email management, the last few days have been a little bit more productive than usual. I am now able to prioritize better communication and de-clutter my online workspace." – GAC Logistics
Storyals Product: