The Swedish Outdoor Association (SOA) found the right solution to better communicate with their guides and volunteers. With the aid of Microsoft Teams and Storyals, the SOA reaches over 7,000 volunteers all over Sweden — more time in the great outdoors, less time in the office.
The organization was founded as early as 1892 and is well known to most Swedes across age groups. The objective has always been to get more Swedes to appreciate the beautiful nature, for example, through guided tours and activities for children and young people. Today, the Swedish Outdoor Association is a modern organization with 108,000 members, and about 7,000 guides and volunteers. All unpaid, working with different target groups.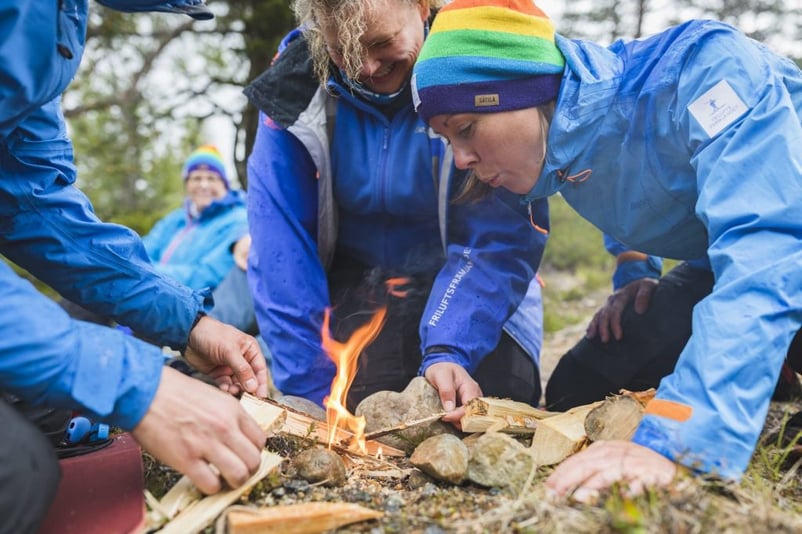 Communication is key
"Our membership has grown by 35 % over the past five years. And as our members' lives become more digital and as they place higher demands on their digital tools, we also must keep up with the development. We have a very popular website, with over one million unique visitors per year," says Erik Ehrner, CTO at the Swedish Outdoor Association.
The SOA's website is an experience in itself — stylish, sleek design makes it easy to find your path among mountain high and valley low. But a major challenge for the organization has been communications. How to communicate effectively with guides and volunteers all over the country? It was a top priority for the SOA to create a structure which encompassed the highest degree of facilitation for those who unselfishly spend their time helping others enjoy the great outdoors. In order to meet these requirements, they chose to work with Microsoft 365 and Storyals. Collaborations and communication via Microsoft Teams, of course, plays a major role in the organization's communications, as well as drives efficiency in workflows.
"With the help of Teams, we've achieved better collaboration across our 316 local organizations. In addition, we save on travel and many other costs. We're better coordinated—you can quickly look at each other's calendars and schedule video meetings", says Ehrner.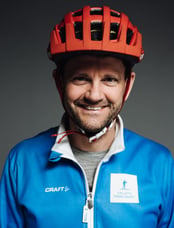 Thanks to Storyals high-quality learning tutorials, based on real-life situations and storytelling, we have managed to get the most out of these new digital platforms.
Important to include everyone
Another priority for the SOA was to find solutions that work even when those who normally man the central office isn't physically there to answer questions. It was an important factor behind the SOA's choice of Storyals Lite as its training solution.
"The purpose is to be able to build knowledge for colleagues whom we rarely, if ever, meet. Our volunteers and officials often get to work for the SOA when we pack up to go home—since they do this in their spare time. It was important for us to be able to fill that gap, as it would be rare for them to be able to ask someone in the office regarding how the products work.
The fact that Storyals built the service so that you can reach it from anywhere is perfect for our organization, explains Ehrner. That Storyals can be delivered in Swedish is key to us as an organization.
We only operate in Sweden and Swedish is our "company language". Many of the more senior guides, or new Swedish citizens, would struggle if the learning material came in any other language. Besides, we work a lot with being inclusive and this is a very important piece in that puzzle.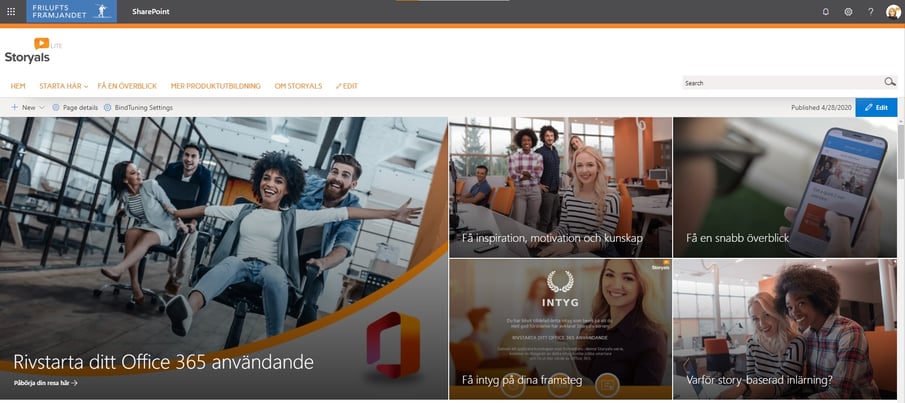 Coffee break and regional meetings via Teams
One thing you might think would be lost with working remotely is the social interaction with coworkers. But Erik Ehrner says that it's actually possible to be social via Teams as well.
"We did a test recently and told all employees not to come to the office, and so we worked via Teams instead. Through this exercise, we gained knowledge about things that people miss when working remotely. For example, the coffee break. But that was easy to solve—now we simply have a 15-minute digital coffee break via Teams!"
Ehrner wants to point out that it's important for users to get acquainted with new systems and functions on their own terms.
"We give them the toolbox, but it's the users who know how to build. We must dare to trust them; give them the confidence to explore freely. For example, in Teams. Have them play around and test the system. If you feel comfortable with the product, then you make it into your own. Then it becomes more natural to integrate it into your life."
With the help of Storyals, we have been able to support our users with integrating Teams in their daily work. For example, we managed to conduct five out of six regional meetings via Teams, due to the fact that people knew the tool and felt comfortable using it!
The digital journey for the Swedish Outdoor Association may have started with a modern and sleek website, but with Teams and Storyals it's looking more like a digital revolution. The SOA staff and guides can work smarter, and at the same time get more time for what they really love – to be in the great outdoors.
Storyals Product: