American cybersecurity company BEMO leverages Storyals WorkplaceBuddy to offer training on Microsoft 365 as a value add to their customers. The result – increased end-user productivity and significant decrease in IT support calls.
Training as a value-add
The partnership between BEMO, specialized in providing IT-solutions to SME's on the Microsoft platform, and Storyals, was initiated by an existing customer to BEMO asking for Storyals' training on Microsoft 365. Bruno Lecoq, Microsoft veteran and CEO of BEMO, immediately saw an opportunity to offer Storyals training on how to build digital skills in Microsoft 365, to other customers as an added value to their existing services. BEMO works to ensure companies have a secure and productive workplace, which aligns perfectly with Storyals' mission to increase digital adoption and train organizations for the modern workplace. BEMO delivers its services to companies with a maximum of 500 users and has been very successful in doing so. However, the high number of support calls, or rather questions on how to use the digital tools, was a problem that kept popping up.
Before we started working with Storyals, our tech support was spending too much time answering support tickets about the use of the Microsoft Office 365 Suite," says Bruno Lecoq. Questions like; "What does the lock mean on a Teams channel?" or "How do I share my Whiteboard in a meeting?", "How do I create a notebook in OneNote?" After adopting Storyals' products, these types of support calls were significantly reduced.
"Companies spend a lot of money on software and services, but for them to reap the benefits, employees must be trained on how to use them. Historically, this has been somewhat of a blind spot", Lecoq explains.
Storyals WorkplaceBuddy – a Microsoft Teams training app
Storyals introduced its latest product, leveraging a Microsoft Teams App, built on AI and a modern chatbot framework. The product, called Storyals WorkplaceBuddy, provides end-users with digital training in the flow of work, provides tips and recommendations on how to increase productivity, and answers unlimited productivity-related questions from end-users.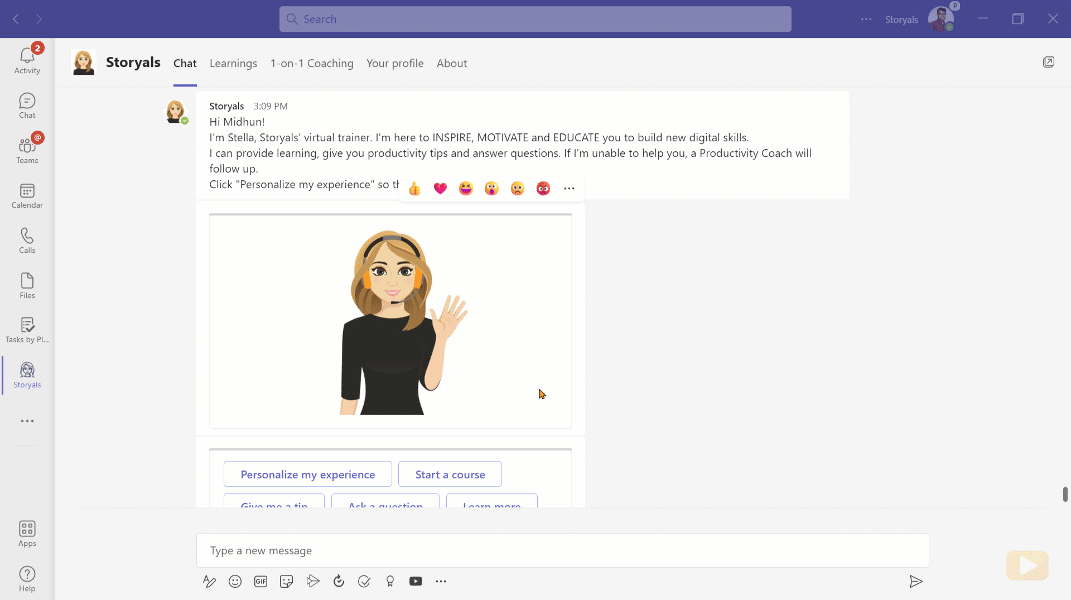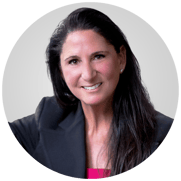 "One of the great benefits of using this training product is that we can capitalize on all of Storyals' shared knowledge, and continuously feed the database with questions and answers that are relevant to end-users", says Julianne Hemingway, Productivity Coach and CEO of Storyals North America. "If the answer is not in our database, the question goes to our team of productivity coaches that can provide the end-user with a timely response, she continues."
Efficiency scores through the roof
BEMO needed a solution that could cater to smaller organizations, below 500 users, and with low-touch deployment. Storyals WorkplaceBuddy proved to be the perfect answer. The product is automatically integrated into Teams and offers a cost-effective way to provide users with on-demand digital training.
The Storyals team has been amazing – responsive, efficient, and sharp. The whole process has been smooth and it's a pleasure to work with them, says Lecoq.
After three months of going through the Storyals training program, one of BEMO's customers went from 38 support tickets, down to only one! The efficiency score for that same customer went from 4.8 to 6.6 on a scale of 7.
"When you implement a training program like this, everybody wins. It's not a one-off but a continuous process that increases end-customers' productivity across the board", says Julianne Hemingway.
"Digital training and micro-learning will be a critical component for every modern organization going forward", Ulrika Hedlund, CEO and founder of Storyals, sums up. "What we are doing together with BEMO is really exciting, and the approach they have to identify customer needs and provide proactive IT solutions is a real differentiator on the market. We look forward to continuing to be a part of their success!"
Storyals Product: