Hybrid work, Mesh, Teams avatars, Open AI and Chat GPT…There are a lot of buzz words flying around in the media. A few days ago, Storyals CEO, Ulrika Hedlund, was invited as a guest speaker to share her perspective of some of the trends that she sees in the digital workplace. We asked her to create a blog post about it so we can share it with you all as well. Here we go!
So, as we embark on 2023, the digital workplace - and just work in general – is still constantly transforming. In this blog post I'll share some of the trends and where the close future seems to be heading. Please note that these are my personal reflections from working in the industry, and nothing that should be seen as an absolute.
1.
Usage of cloud-based productivity tools and hybrid work continue to grow.
There is no doubt that usage of cloud-based productivity tools and hybrid work will continue to expand during 2023. According to Nicole Herskowitz, Vice President Microsoft Teams & Microsoft 365 Platform, the daily active usage of Microsoft Teams has now surpassed 280 million. The improved technology enables employees to be more flexible and have more hybrid work styles. But not all organizations welcome this trend with open arms. Organizations like H&M and Twitter have openly mandated staff back in their offices. Others try to lure people back into the office by offering Baristas and Doggy daycare – whereas others fully support hybrid work and cut down on office space. Whether or not this is supported by top management, I am convinced that hybrid work and more flexible work arrangements are a must for any employer that wants to attract top talent.
2.
Metaverse and AI-based tools become a natural part of our workday.
When we talk about Metaverse, or virtual reality, most people think about gaming, traveling or adventures. In 2023 I believe we will see metaverse and AI-based tools become a more natural part of our workday. Let's take Microsoft Mesh as an example. Microsoft Mesh is Microsoft's platform enabling users to interact with each other - regardless of physical space. Users will be able to engage with each other as holoported 3D avatars via virtual meetings. The Mesh avatars that are coming to Microsoft Teams meetings might be dismissed by some as silly nonsense, but here I urge you to have an open mindset.
According to the Work Trend Index, 51% of Gen Z and 48% of Millennials envision doing some of their work in the metaverse in the next two years.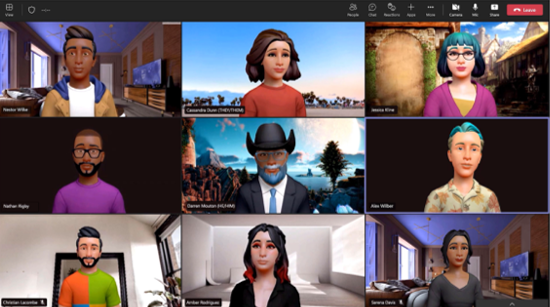 When talking about AI-based tools of course we need to bring up OpenAI's ChatGPT (Chatbot Generative Pre-trained Transformer). If you haven't tried it yet – do it now, it's free to just register and start asking questions! It is mind-boggling. You can ask it to do just about anything – write letters, essays, job descriptions, project plans, you name it! Just remember that ChatGPT has very limited knowledge of events that occurred after 2021, so it won't' do you any good asking about digital workplace trends in 2023!
ChatGPT
In January, Microsoft announced that they extended their partnership with OpenAI so we will continue to see smart innovations where our productivity tools suggest smart things for us!
3. The digitalization of Frontline workers takes off.
This past year, we have been engaging with organizations trying to understand how their frontline workers use digital productivity tools. This might be affecting my perspective of his, but I really see it happening. From using QR codes and mobile cameras to scan things, to chatting with each other instantly and recording videos to show what is going on – frontline workers are already digital! Now the big question is – will organizations lead this transformation and guide their frontline workers, or will we see the next wave of "shadow-IT" happen where consumer-based apps and solutions make their way into the workplace.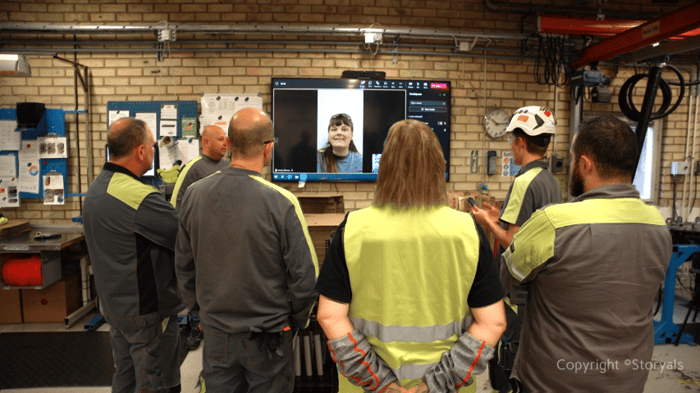 4. Cyber criminality continues to spread fear and destruction.
How many people haven't gotten their businesses or lives destroyed by cyber criminals? How I wish we would be building a world online that was better than our analog one, but it seems it's even worse! Cyber criminality is growing rapidly, and we all have to plan for the worst. Here, awareness and knowledge are critical. Organizations must take their responsibility to invest in modern technology, drive a clear security agenda and educate their employees.
5. Digital upskilling becomes a necessity for survival.
All the technology enhancements and enormous investments organizations are making into innovation won't result in anything if we as human beings don't change our behavior and adopt new digital ways of working. Ironically, many organizations don't even have digital upskilling as part of their priorities.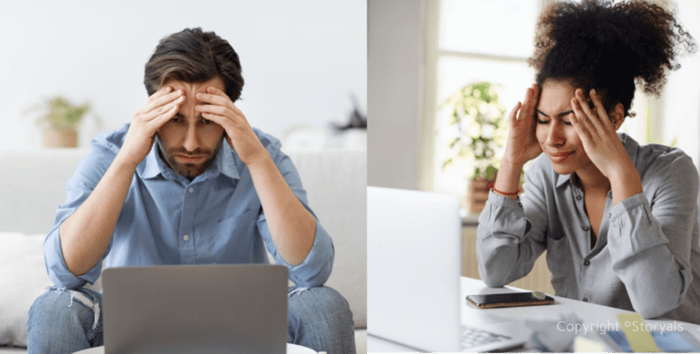 But those who thrive in today's digital workplace do – and they are leveraging technology to upskill their employees!
According to a report by Arizton, the global EdTech market crossed USD 254.80 billion in 2021 and is projected to reach USD 605.40 billion by 2027, growing at a CAGR (compound annual growth rate) of 15.52% from 2022 to 2027.
New innovative EdTech solutions provide new ways to train employees, providing better return for the organizations and a higher work satisfaction for employees.
So, to wrap up, the future workplace will not be 'one size fits all' as we have been used to for the last decades. Organizations are at a crossroad and how work will be carried out, what their workplace will look like, needs to be a conscious business decision that goes in line with the long-term company goals, their vision and mission, the HR strategy, and a number of other factors. No one said it was going to be easy. But it will for sure guarantee a more diverse work life. And it will be exciting to look back at this time to see which direction and investments that proved successful. Stay tuned! 😊