Clean Up Your Digital Closet… And Get into The Spotlight!
Video Blog – Episode #2
To succeed in your career, you need to be visible and let people know about your work. In a traditional workplace, this means socializing with people and telling them about your progress. In the digital workplace, the way to get into the spotlight is to share information online. Sharing information – even if it's just a work in progress, signals to others that you are engaged and switched on. However, before you step into the spotlight and start sharing, you need to clean up your digital closet.
In the previous episode of the vlog series "Succeed in the digital workplace," we talked about dressing for success – in other words, how to dress up your digital profile. We spoke about the importance of a good profile picture and ensuring you have updated information about yourself on your profile page – whether it is LinkedIn, or your profile page on company Intranets.
In this episode, we will talk about sharing information online. In a traditional workplace, the person who has the most information locked up in their brain is the most valuable asset to the company. In the digital workplace the people with power are the ones who share their knowledge. However, you don't want to be sharing your kids' birthday invitations or holiday pictures with your colleagues so before you start sharing information, follow these tips on how to clean up your digital closet:
5 Tips on How to Clean Up Your Digital Life
1. Use two different accounts for your professional and personal information
Firstly, you need to clearly separate your personal and professional information. And by information, I mean everything – All communication such as email and instant messages, documents, photos, notes and whatever type of digital information you possess. The easiest way to do this is to have two separate accounts – one that you use for work, and one that you use for personal stuff.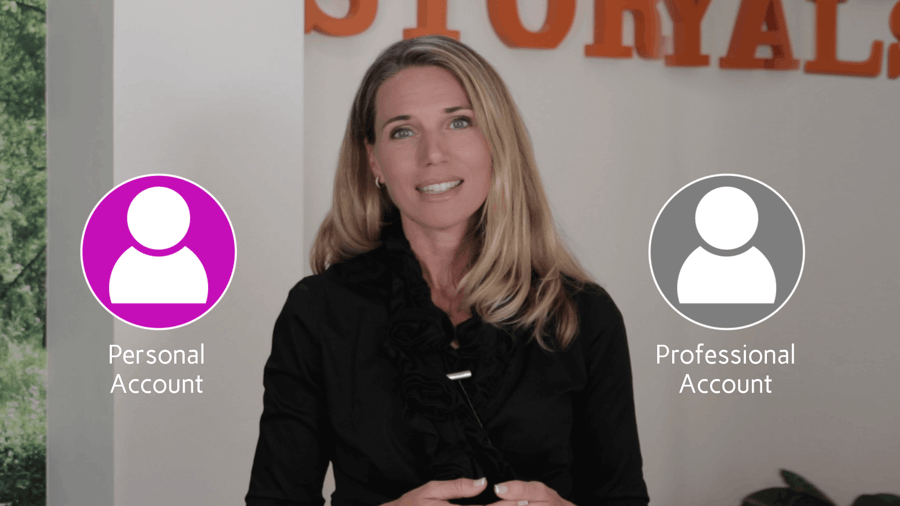 It is entirely up to you where you want to create your private account – I have created a Microsoft account that I use for personal email communication, Skype conversations with friends and family, OneDrive where I store all my files in the cloud, my personal notebooks I have in OneNote and so on. You can set this up free of charge by just creating a Microsoft account here.
For work, I have a Microsoft 365 account. Here I have a work email address and numerous apps and services such as Microsoft Teams, OneDrive for Business and SharePoint Online for file storage, OneNote for all my work-related notebooks and so on. There are multiple versions of Microsoft 365, you can see some of the different packages and costs here.
2. Use different profile pictures
In a traditional workplace, people go into an office, work on the office computer and then go home and tend to personal matters on a personal device. In the digital workplace, the line between your personal space and work is blurred. Many organizations have a "Bring Your Own Device" (BYOD) policy – which means that you can use your device of choice for work. Numerous applications (like Outlook for instance) support the use of multiple accounts. This means that you can work on one device, and easily switch between your professional and your personal accounts.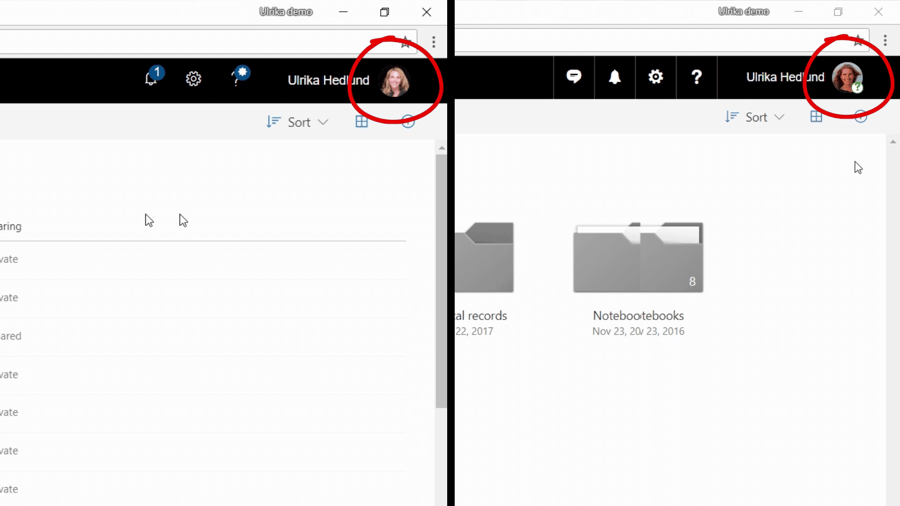 To easier differentiate between your accounts, I recommend that you use two separate profile pictures. This way, you can quickly see which account you are currently using, which helps eliminate mistakes.
3. Clean up your files
Once you have a good structure set up with your professional and personal accounts, make sure to clean up your files. Many people I know have loads of documents on their desktop – work as well as personal documents.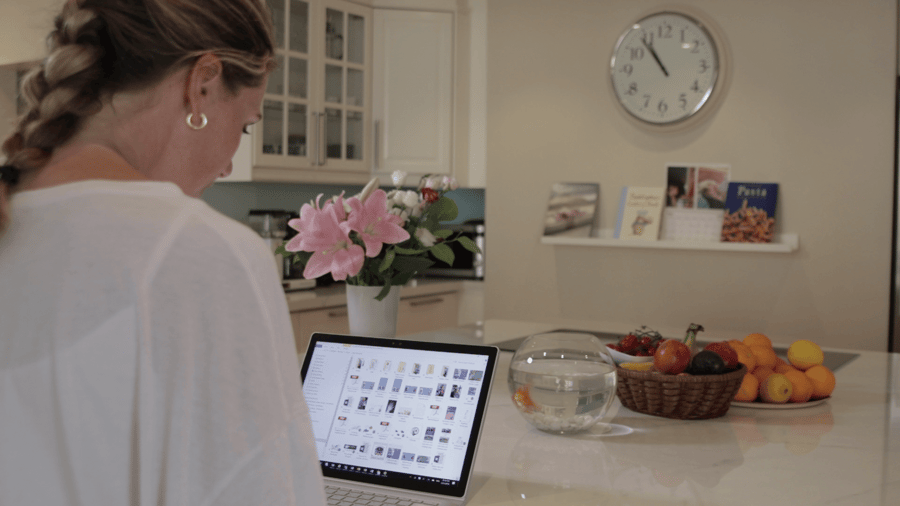 Using a service like OneDrive, you can have a local copy of your files on your hard drive, but you also have a synchronized copy of all files in the cloud. Having a copy in the cloud means that you can access your information from anywhere on any device. It also means that you have better control over how you share information. I know it's a bit tedious, but make sure you take the time to clean up your files. Work files go to your work file storage account and personal files to your personal account.
Once these are synchronized to the cloud, you can easily access them on your mobile by switching between your professional and personal account, or online, by just logging in to the respective account.
4. Share your information
Sharing information in the digital workplace does not mean that you send email attachments to people with the files you want to share. Even though there are still scenarios where you might want to do this, most of the time this is not a best practice. For one thing, attachments provide a snapshot copy of the file – this gets outdated as soon as any changes are made to the original document. Also, you have no idea who might be interested, or who might benefit from the information, now and in the future. So instead of sending information to people, make it available for them to find. But before you start sharing, you need to understand how sharing and permissions work.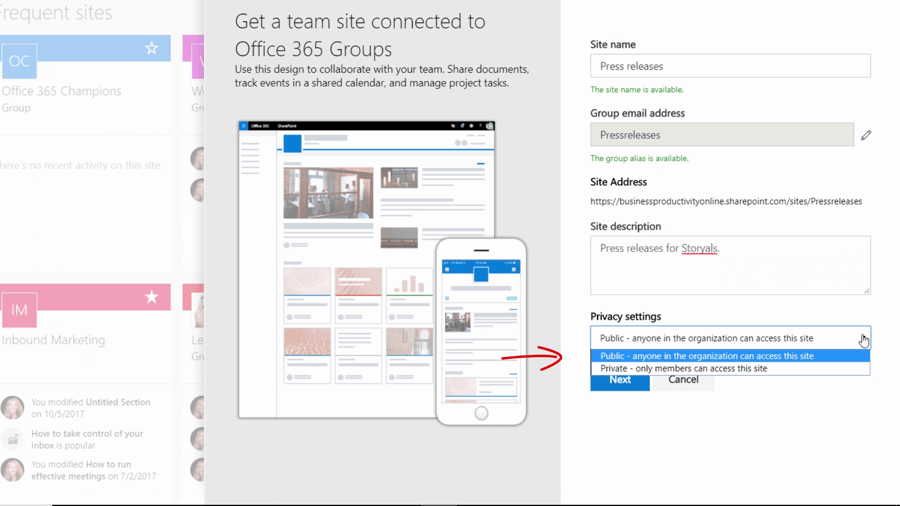 In Microsoft 365, a best practice is to save team or project-related files in a SharePoint document library. In general, if there is no sensitive information, I recommend that, in addition to sharing the information with the members of the site, that you make the information visible to everyone in the organization. That way you increase transparency and you limit the risk of others re-inventing the wheel.
For work-files that aren't related to a specific initiative, you can use OneDrive for Business. By default, all files saved to OneDrive for Business are only visible to you. Here, I recommend you create a folder called "Shared with others" where you make everything visible to your co-workers. Unless the information is for your eyes only, or for a limited set of people, use this folder to save your documents.
5. Be in control of your information
To be comfortable sharing information, you need to feel confident that you are in control of the information you share, you also need to understand how others can access it.
If you share files using OneDrive for Business or SharePoint in Microsoft 365, they are visible to people that you have given permission to. If they do a search for a specific keyword contained in your document, they will be able to see it in the search result. They can also search for you as a person to see the information that you have shared. Intelligent tools in Microsoft 365 such as Delve further simplifies people to find information relevant to them (if they have relevant permissions to see).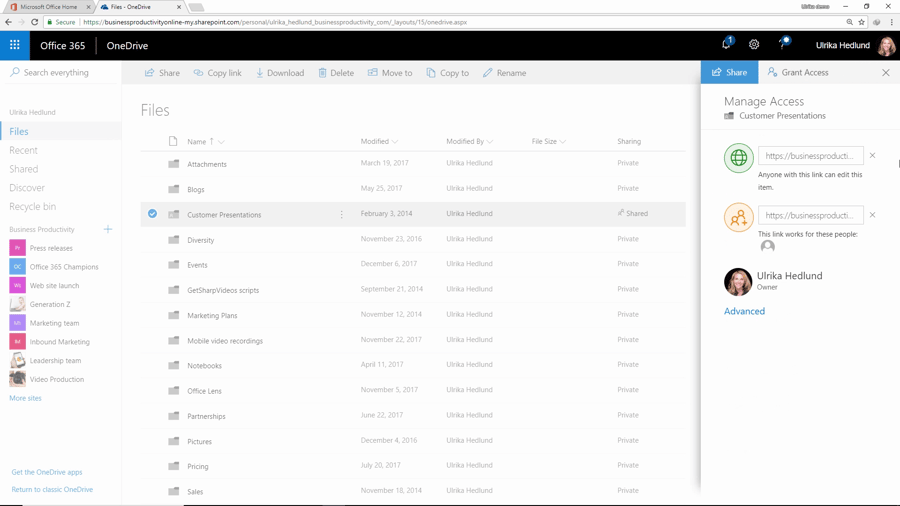 Remember that you are always in control of your information. At any time, you can change the permission settings for a document to limit who has access to it.
I hope that these five tips for cleaning up your digital closet and getting into the spotlight have been valuable. To learn more about working with cloud-based documents, check out the Storyals topic, "Work smarter with documents". Also, make sure to subscribe to our YouTube channel so that you don't miss any of the upcoming episodes of "Succeed in the digital workplace".
– Ulrika Hedlund