Storyals takes another big step with a new visual identity
As a fast-moving start-up, we are constantly finding new ways to innovate and communicate our unique value proposition. As we take the next step on our journey, we have decided to modernize and refresh our brand identity.
Our new logo, as seen below, with the three nuances of orange, better symbolizes our mission – to INSPIRE, MOTIVATE, and EDUCATE people to increase their digital workplace productivity. Every day we find new, innovative ways to spread joy and dazzle the world with our creativity and put a splash of fresh color on the otherwise quite bland IT-industry.

Since we help people around the world build digital skills using Microsoft 365. We also want the Storyals logo to naturally blend with the many other logos in the Microsoft 365 offering. Our new Storyals logo is in perfect harmony with the rest of the Microsoft 365 app logos.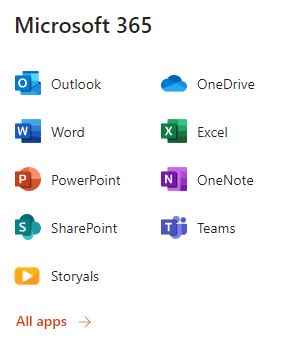 We hope that you will come to love our new visual identity just as much as we do!