Aim to revolutionize corporate training with a new AI-powered training app
Swedish EdTech pioneer Storyals, and Dutch digital adoption innovator WorkplaceBuddy, are entering a partnership, aiming to transform the way organizations upskill employees for the digital workplace. The companies are launching a new Teams app built on AI technology, field-leading expertise on digital training and unique story-based courses. This plug-and-play training product offers organizations a solution to digitally upskill employees in the flow of work.
A product taking EdTech to a whole new level
Continuous digital upskilling of employees is key for all organizations today. Technology and the way we work is constantly changing, and during the past two years it has fast-forwarded, fueled by remote work and the COVID pandemic. Digital skills are now a given part of every job description and organizations struggle to then keep them up-to-date in an effective way.
With a strong belief in the need for a culture that caters to continuous learning and the benefits of new technology, Storyals and WorkplaceBuddy complement each other and bring forward unexpected synergies. The new Teams app, simply called Storyals WorkplaceBuddy, is a result of this!
This partnership enables workforces worldwide to create more digital success – in Teams, in their flow of work. Storyals provides great human-centered content for people to go through digital changes. Using this Teams app is an intuitive way of creating digital skills for anyone, in any organization.

Sjoerd Koolen, CEO & Founder of WorkplaceBuddy
Chatbot technology to deliver org-wide digital upskilling
This unique product brings together the best of e-learning, chatbot technology and real-life coaching in a modern and fun training experience – right from within Microsoft Teams. This product is ideal for businesses that want an easy and effective way to provide employees with continuous training on new digital ways of working with Microsoft 365.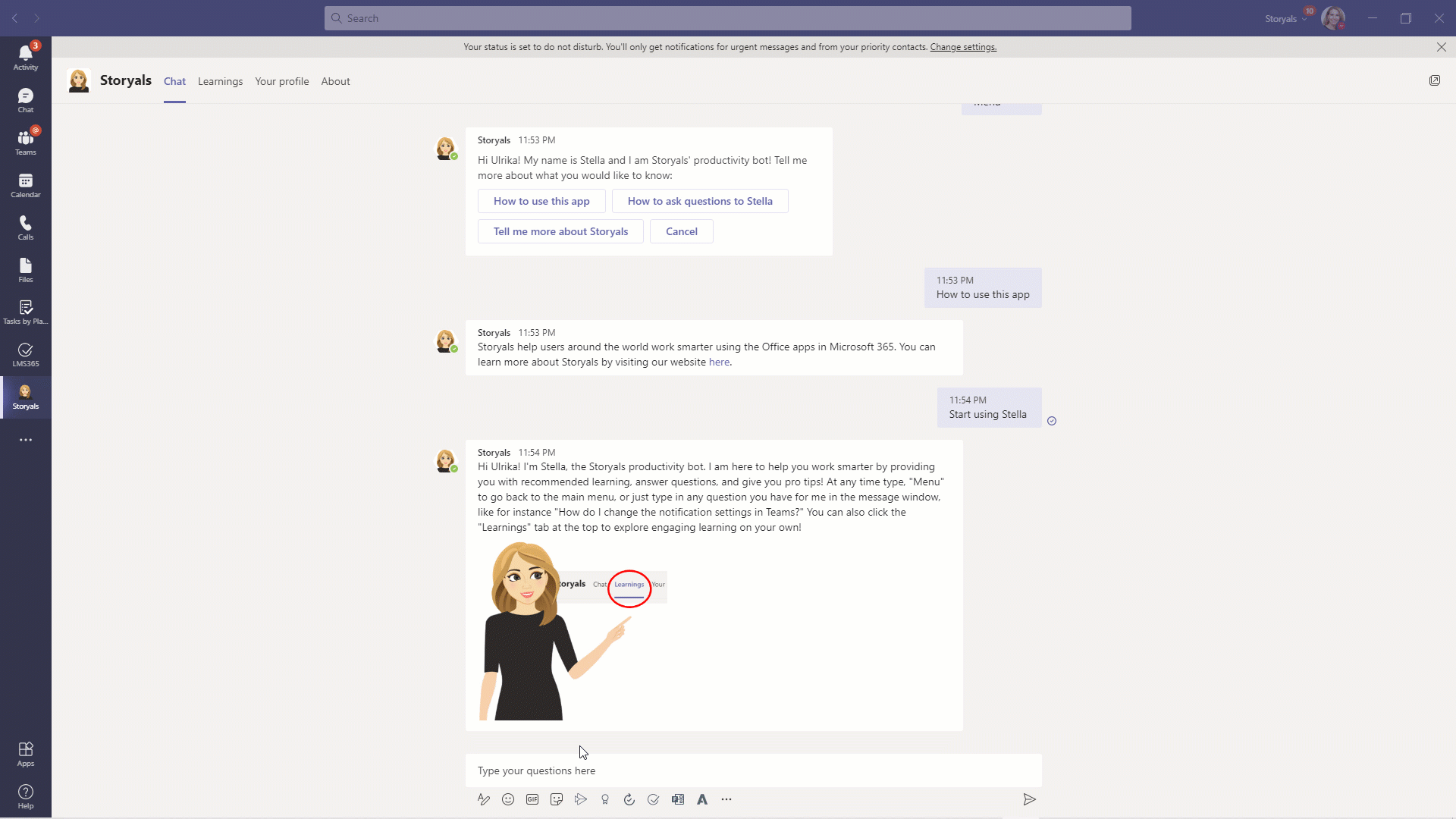 The new Teams app is built on a chatbot framework and AI technology, making sure to engage users proactively. It will provide employees with a virtual trainer regularly saving IT support lots of tickets. They will get recommendations on relevant Storyals' training courses or Microsoft Learning Pathways, all available on-demand and from any device. Storyals' unique courses leverage the power of storytelling, and real-life scenarios in a video-based format, to optimize learning. Users can ask unlimited productivity questions to the virtual trainer and will be provided with immediate answers. If the virtual trainer is unable to answer a question, it will get passed on to a real-life Productivity Coach. In addition, Storyals WorkplaceBuddy provides a VIP option to book individual 1-1 online productivity coaching.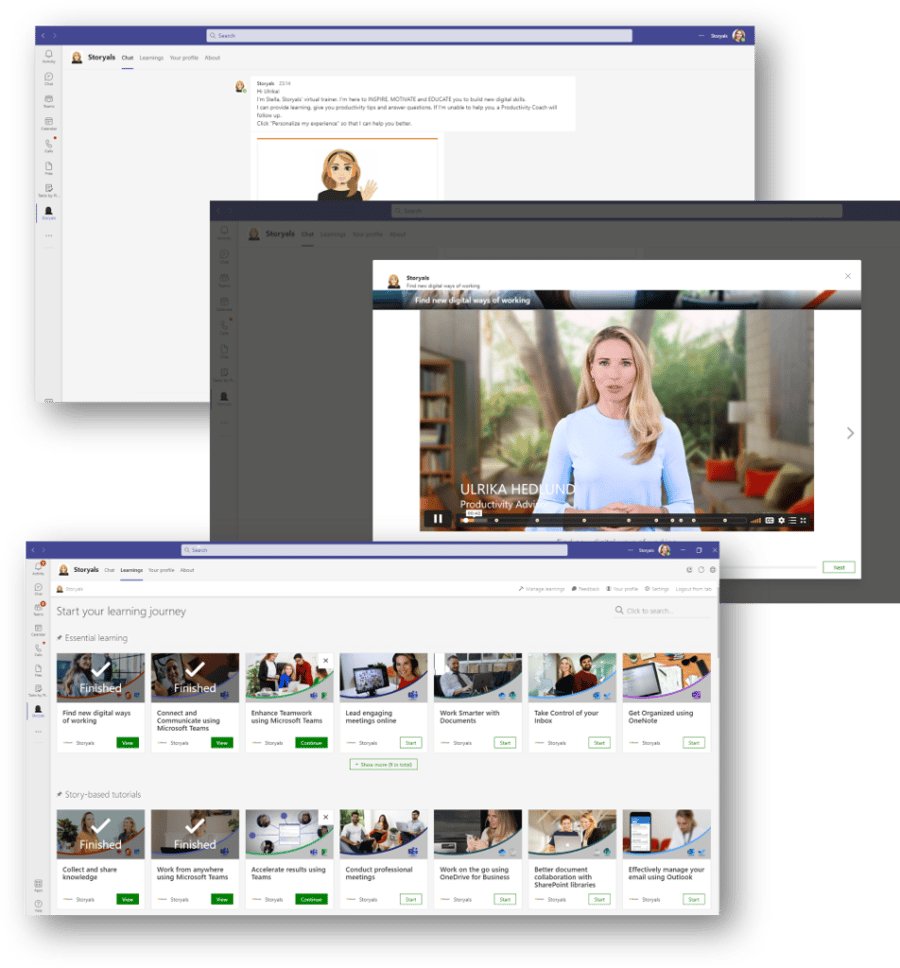 With Storyals WorkplaceBuddy we are revolutionizing corporate training. By combining the speed and scalability of technology, with the connection and energy from human engagement, we can provide organizations with a training solution that is perfect for today's digital workplace.

Ulrika Hedlund, CEO & Founder of Storyals
For questions contact hello@storyals.com