Many people who use Microsoft Teams find the whole documents part a bit confusing and messy. At Storyals, we see this all the time. People go all-in for Teams, but then start criticizing the tool since they don't have a good experience using it. In this blog post, we give you recommendations for how to work better with documents in Teams.
But before we get into that, let's have a look at an example of what NOT to do. Please watch the video to have a look behind the scenes of a meeting with Rich Daniels. He has gotten himself into a real document mess in Teams. Now, even though this sketch with Rich is quite exaggerated, the mistakes we have illustrated here are quite common.
Using Rich as an example of what NOT to do, below is a summary of our recommendations of some best practices working with documents in Microsoft Teams.
1) Understand how files are stored in Microsoft Teams
Many users who start using Microsoft Teams don't have a clear understanding of where the files are actually stored. Files shared in a team channel in Microsoft Teams are stored in SharePoint. Each channel gets a dedicated folder in the SharePoint library associated with the team. Everyone in the team has access to these files – perhaps other people as well, depending on if the team is private or public.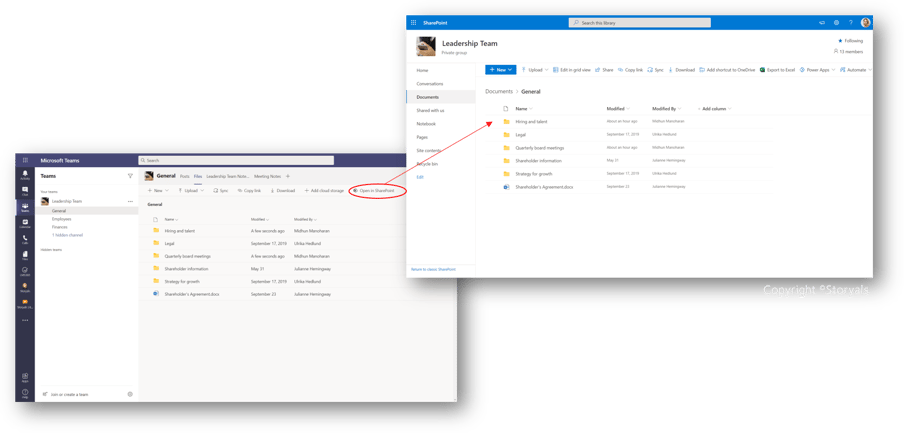 Files sent as an attachment in a chat message are stored in the submitter's OneDrive for Business, in a folder called "Microsoft Teams Chat Files". Access permissions are automatically given to the people in the chat. It's important that users are aware of this, and that they understand the underlying technologies so that they don't get confused.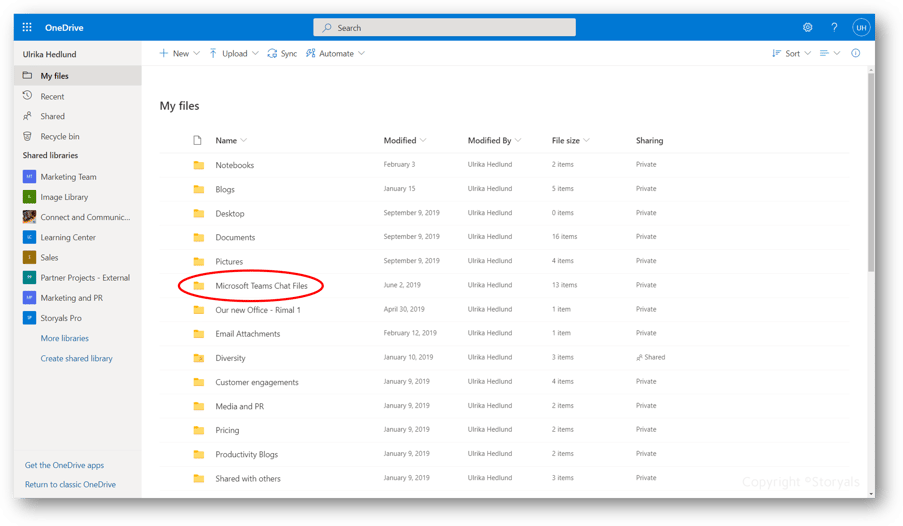 For instance, if we go back to our dear friend Rich (in the video), when he sent files as attachments in chat messages, he was actually creating multiple copies of the same document, which led to confusion and multiple versions of the same document. To share and collaborate on a document, make sure the document is stored in a SharePoint folder, and work jointly on that document.
The beauty of having your documents saved in the cloud is that multiple people can work on the document simultaneously – from anywhere, and all changes are saved automatically. If you accidentally make changes to a document you can revert back to an earlier version of the document.
2) Think twice before naming your channels
A common mistake a lot of users do is that they think of channels in a team like document folders. Don't! Channels in teams are places where people get together to collaborate – a document folder is created for each channel, but there is so much more to a channel than just files. At Storyals, we always use the analogy of a house with rooms to illustrate how to think of a team with channels.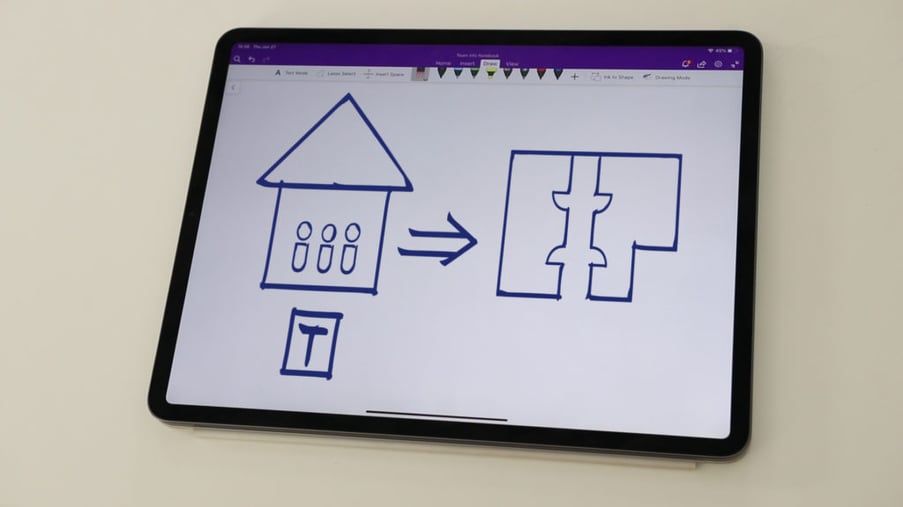 When you name a channel, you need to make it easy for people to understand what goes on in that channel. If you use codes, numerators, or other prefixes in your channel names, it will be very hard for users to know what the channel is for. Also, there is a limit to the number of characters you can see of the channel name, so if you need to put codes, numerators, put them at the end. Another reason why you should think twice before naming the channel is that if you change the name of the channel, the name of the document folder associated with that channel does not change. If you go in and rename the folder manually – you break the link between the channel and the document folder. So think twice before naming your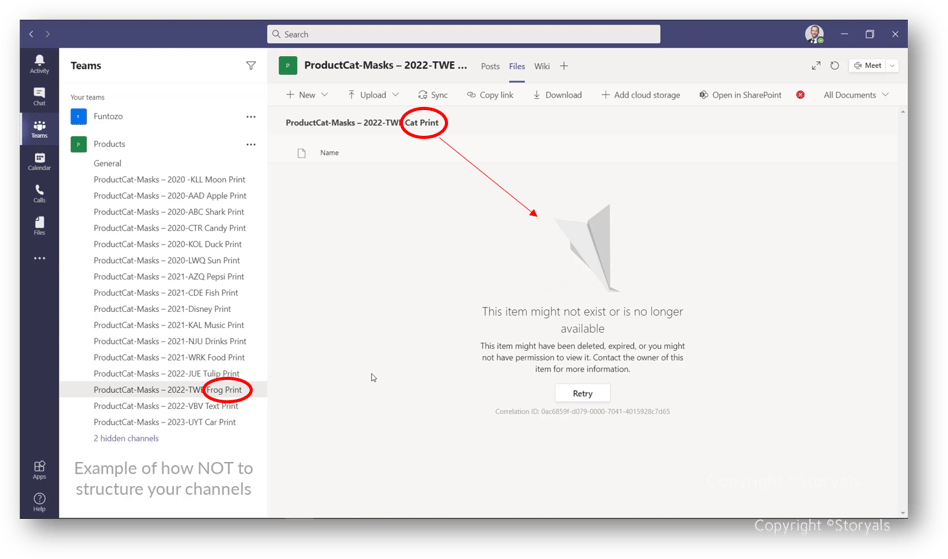 3) Use additional document libraries
Quite often you need to share documents with other people than the ones in the team. Also, you might need to have a more organized document structure where you have proper metadata in place. For that, we recommend setting up another SharePoint library. One example from our organization is our video transcripts. We have a separate SharePoint library set up for all our transcripts with metadata for learning topics, languages, etc. We can then share that document library with people across teams – and externally if needed. To provide team members with easy access to other document libraries you can just add the additional document libraries as tabs.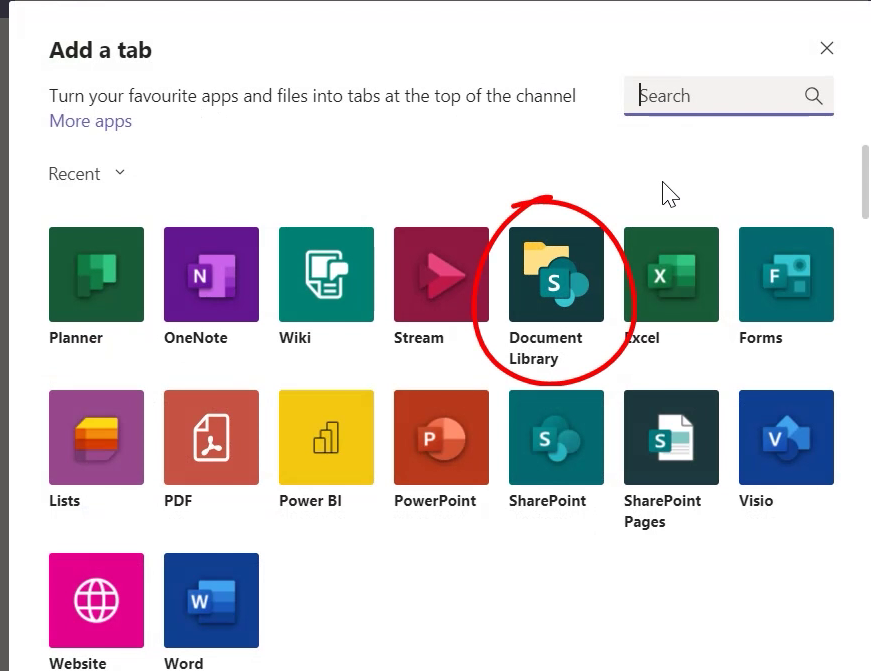 For an even richer integration, you can add additional SharePoint libraries as cloud storage to your channel. Click "Files" – "Add cloud storage", and select your SharePoint Document Library. That way you can access the library directly from within your Teams channel.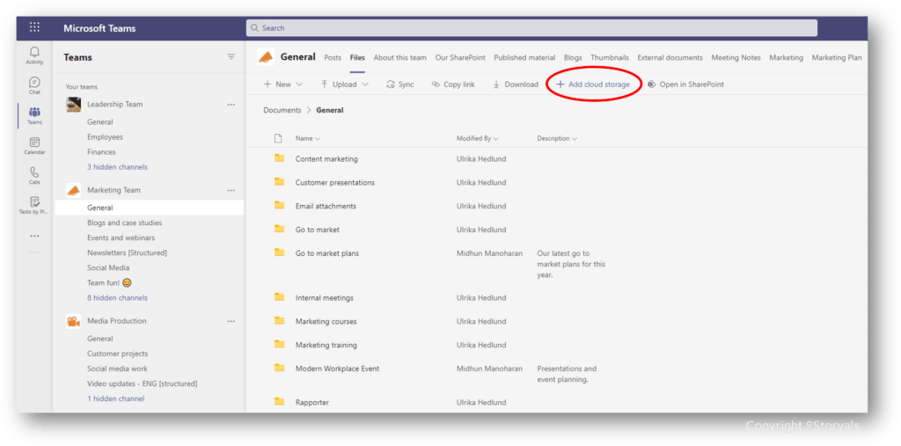 Using the full power of SharePoint you can benefit from really advanced document management functionality with rich metadata and automated processes. You can also leverage new enhancements such as SharePoint Syntex – where you can build data models to automatically apply metadata to thousands of documents – but that is a topic for another blog.
4) Place files where they belong
When you upload a file in a channel conversation in Teams, you don't get to choose what folder to place it in – it's automatically added to the root. You can move the file later on, and as long as you keep it in the same SharePoint site your links in the posts won't break. But even so, a good practice is to upload the document to the folder where it belongs right away, and then share a link to the file. You can attach a link to the file by clicking the attachment icon and then selecting the link, or you can press the shortcut key CTRL + K on your keyboard and paste in the link.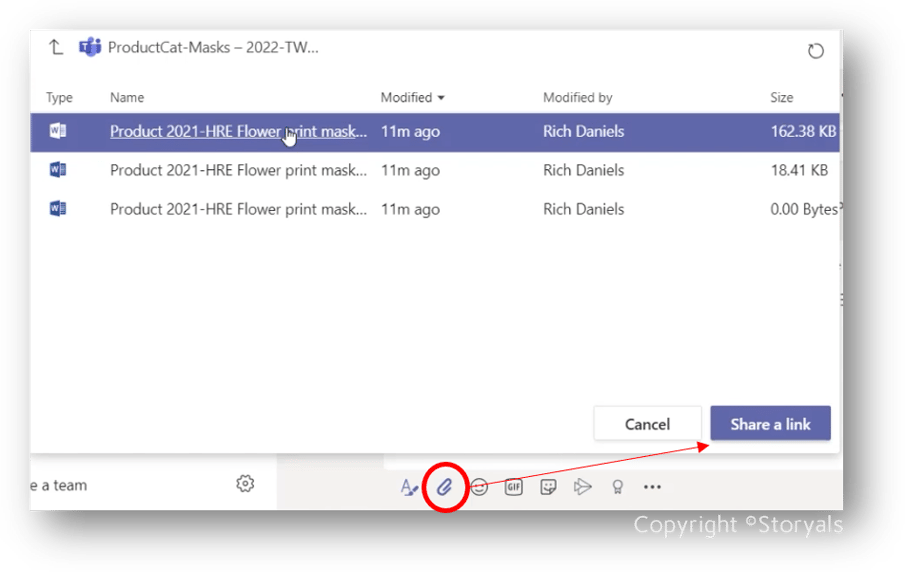 Sometimes you might not know where a document belongs. This is great to bring up with your team. Where do we place our various documents? Who do we share them with? Do we have a structure for our documents? We always recommend doing an Information & Document Architecture Workshop before going all-in using Teams and SharePoint for your documents.
5) Synchronize your favorite document folders
Even though it's extremely convenient to be able to access your files from anywhere via Teams, sometimes you can benefit greatly from having access to your favorite document folders in File Explorer. I recommend you synchronize your favorite folders to your computer so that it's easier for you to work on them. If you want to be able to access documents even without an Internet connection, right-click and select "Always keep on this device". Be aware – don't delete the files if you no longer want them on your computer. If you do, you will delete them for everyone! Just select "Free up space" and the documents will no longer be synchronized to your hard drive – however, they will remain in the cloud!
So how did it go for Rich in the end? Well, I'm happy to share that it went very well! He signed up for one of our Digital Bootcamps where he and his colleagues got access to our expert guidance and story-based learning on how to simply work smarter. The results? See for yourself!