In the face of unprecedented operational challenges, during the initial phase of the pandemic 2020, organizations all over the world have been forced to hop on the journey of rapid digital transformation. For some, the change was tough, but with bold ambitions and the right support, it proved to be a boost to business value everywhere.
Cloud-based solutions and tools in Microsoft 365, led by platforms such as Microsoft Teams, have been at the very forefront of digital transformation. But spending money on the latest technologies, and working hard to solve problems as they arise, is simply not enough to get to the top in today's fiercely competitive environment. Nowadays, all organizations are to some extent classified as tech companies – meaning IT is at the very core to make operations of any business run smoothly. But how much value do organizations get out of this innovative technology?
In the end, it all comes down to people and individual users, doesn't it?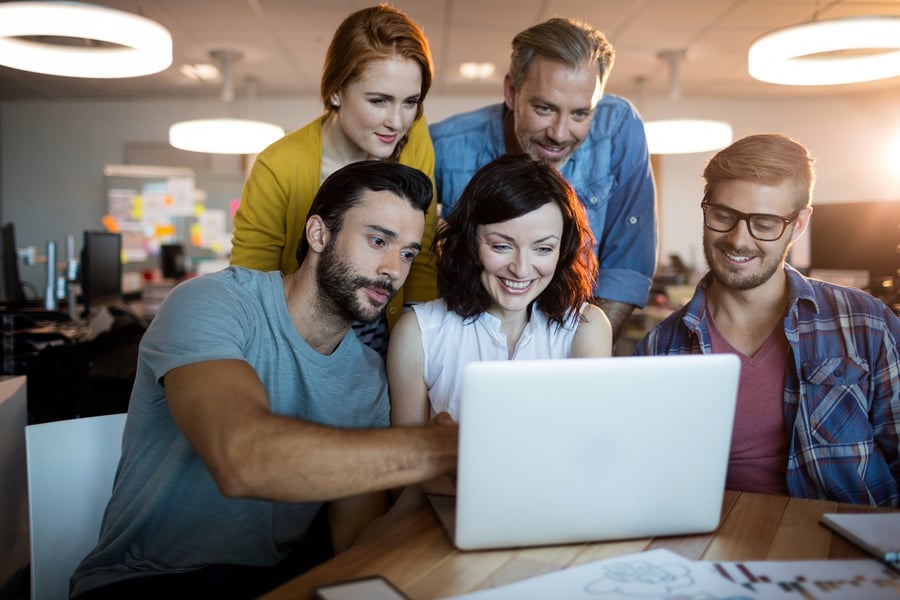 Tech is everywhere. Value isn't.
It's common knowledge that investing in innovation and modern technology is one of the most important parts of the puzzle when growing a successful business. But that doesn't necessarily mean these modern solutions generate sufficient value. If not implemented in line with a solid adoption strategy, one could even argue it could very well do more damage than good, causing confusion and unnecessary frustration throughout the organization.
If this sounds like a contradiction, let's have a look at some important facts. In the 2019 Accenture report, Future-Ready Enterprise Systems, the correlation between technology adoption and achieved value proved to be extremely strong.
91% of the industry leaders were very effective at working with cross-department teams, combining IT and business, to create customer-centric solutions.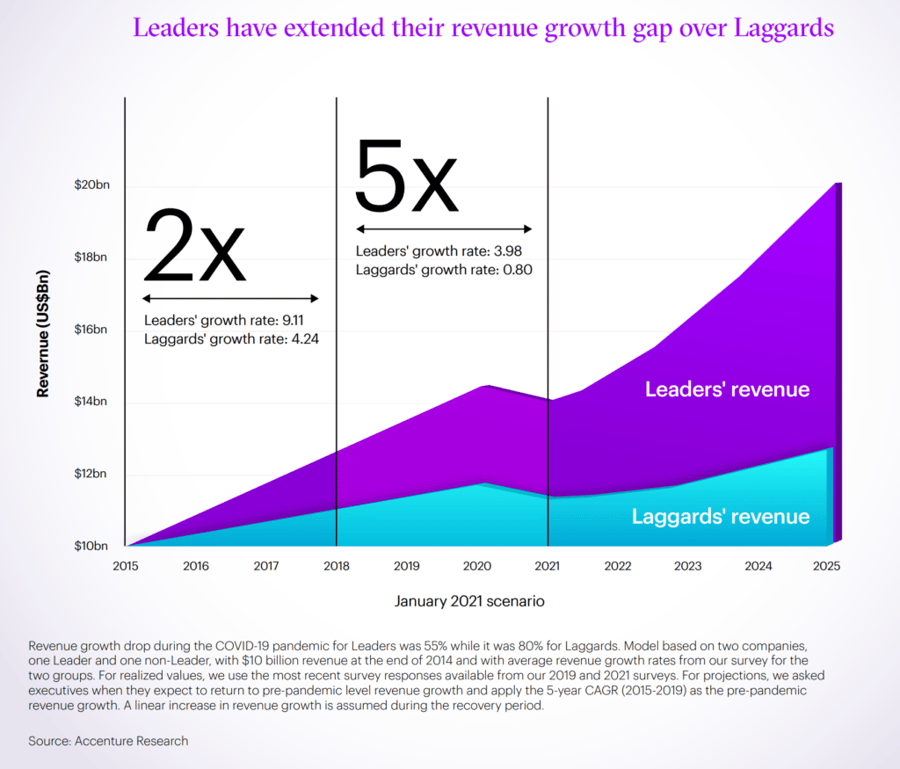 For their industry peers, operating on the other end of that scale – in the report referred to as Laggards – only 41% could show off the same dynamic workflow. Leaders showed grow revenue at more than twice the rate of Laggards. With the compressed digital transformation during 2020, the follow-up research by the same institution, Scaling Enterprise Digital Transformation, shows the revenue growth gap between Leaders and Laggards has now expanded to five times the rate!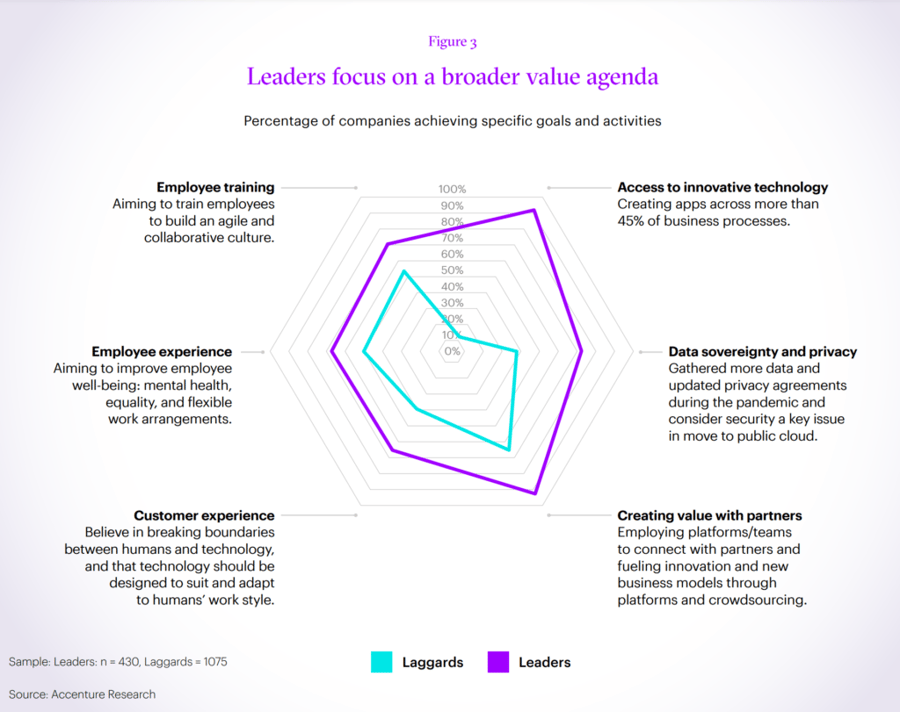 What also sets the successfully transformed businesses apart is their ability to extend their reach, by expanding access to technology across departments and functions, as well as identify employee up-skilling and well-being as key fixtures on the value agenda. Providing personal training programs for employees to improve digital skills and close gaps between early adopters and non-early adopters proved to be a winning concept.
Strong digital leadership is a winning concept
While each organization's path is unique, a strong digital leadership – which we have written about in Proactive IT – increase digital skills – is really what fuels the digital transformation journey and adoption process of every business.
If managers are not embracing modern tools and migrating to digital communication and collaboration platforms, then why should anyone else? It really comes down to survival of the fittest and whether companies want to stay in business or not. Organizations can invest in modern technology "just to keep the lights on" and try to keep up with their peers, but real change only happens when the people using the tools are the driving force behind it.
Test your own digital skills!
Test how effectively you and your team are using Microsoft Teams by taking Storyals' free Teams Maturity Assessment. It takes just a few minutes but gives you a personalized report on how well you know your way around Teams, and what you can do to improve.
Good luck!