In today's corporate world, and at Storyals, we talk a lot about Digital Leadership and the importance of building digital leaders in your organization. The term digital leadership can be used on both an organizational level, as well as an individual one. But let's talk about the organizational level to start with.
The digital workplace has radically changed the rules of the corporate game. Tech startups with a handful of employees are overtaking traditional corporations in the marketplace. And why? You guessed it – because of their digital leadership!
The definition of strong digital leadership is the efficient and strategic use of a company's digital assets. Such as software licenses, cloud services and other digital tools and devices, to accelerate results and reach desired business goals.
Boost revenue through digital leadership
An organization defined as a digital leader is a company that has successfully taken advantage of its digital assets to gain but also maintain a competitive edge.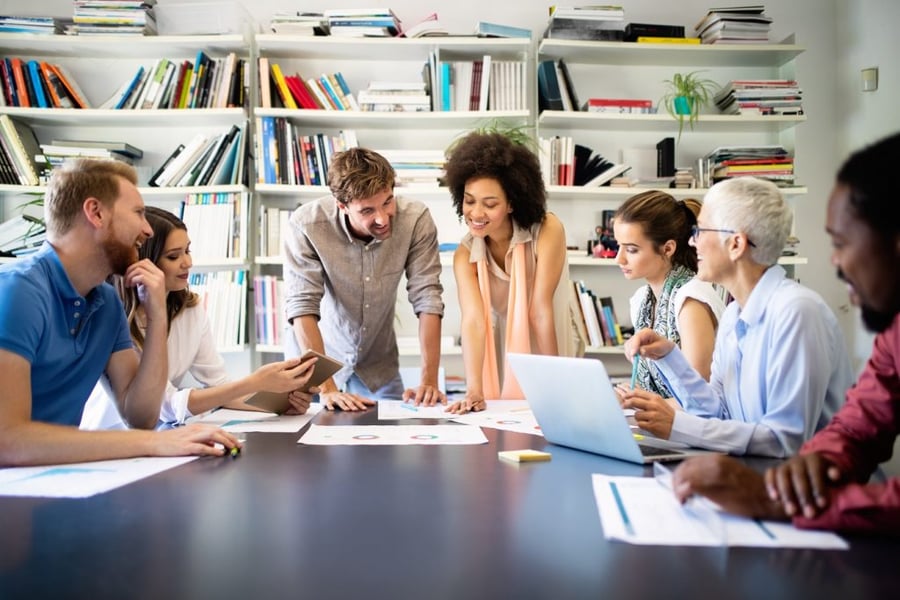 A recent study by Accenture, (Scaling Enterprise Digital Transformation 2021) shows that the rapid digital transformation during 2020 and onward, substantially widened the gap between organizations that did invest in digital assets, training and strategies, and the organizations that didn't. The revenue growth gap followed suit, and industry (read digital) leaders showed a five times greater revenue growth rate than their less proactive peers.
Read more about the findings of this study in our previous blog Boost revenue through digital transformation – Storyals
Build your digital leaders
From an individual perspective, a digital leader is someone who has the motivation and required skills to leverage digital tools and assets to get a desired business outcome. Today, it's not the one who can get their voice heard in the board room that gets everyone's attention. It's the one who knows how to get their message across in an online meeting. It's not the extrovert who small talks with people in the cafeteria who is up to date on the latest news. It's the one who knows how to navigate digital channels and chat forums. These digital leaders will use modern technology to accelerate productivity and provide results that better respond to the requirements of today's ever-changing business environment.
The digital workplace introduces a big change that requires a completely new set of skills. New digital skills, that many users lack, and a big change that many oppose. In our extensive experience at Storyals, coaching business professionals around the world, we have identified the following key skills for a digital leader.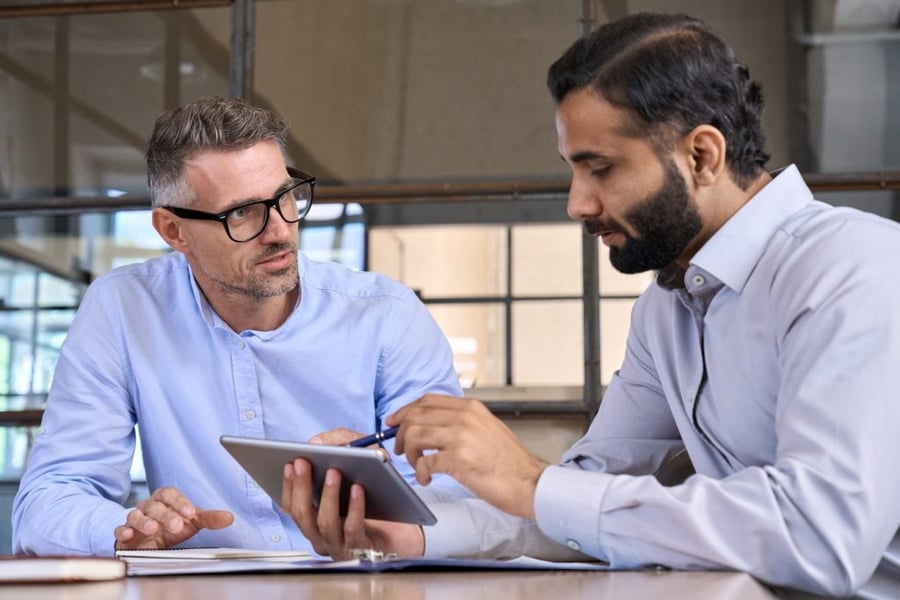 10 things you need to know as a digital leader
As a digital leader you should feel confident using the tools in your digital workplace to:
Communicate effectively
Lead engaging meetings online
Visualize strategies, plans and goals
Share and collaborate on documents with team members and external stakeholders
Keep track of team activity and progress
Manage your schedule, to-do's and structure ideas
Provide your team with the information and the knowledge they need
Capture issues, risks, ideas and suggestions for improvements
Analyze data to make insightful decisions
Find and securely share information with others
Many organizations are making strategic investments in their people to digitally upskill their workforce and build digital leaders. But surprisingly enough, many organizations don't have digital upskilling on their agenda, and therefore lagging and losing to the competition.
Make sure you invest in your digital leadership, on both an organizational level, and an individual one. The first step is awareness. Secondly, making an active choice to work proactively to transform the way your organization (and its people) works.
If you would like to know more about how to build digital leadership, take a look at our training products for organizations.